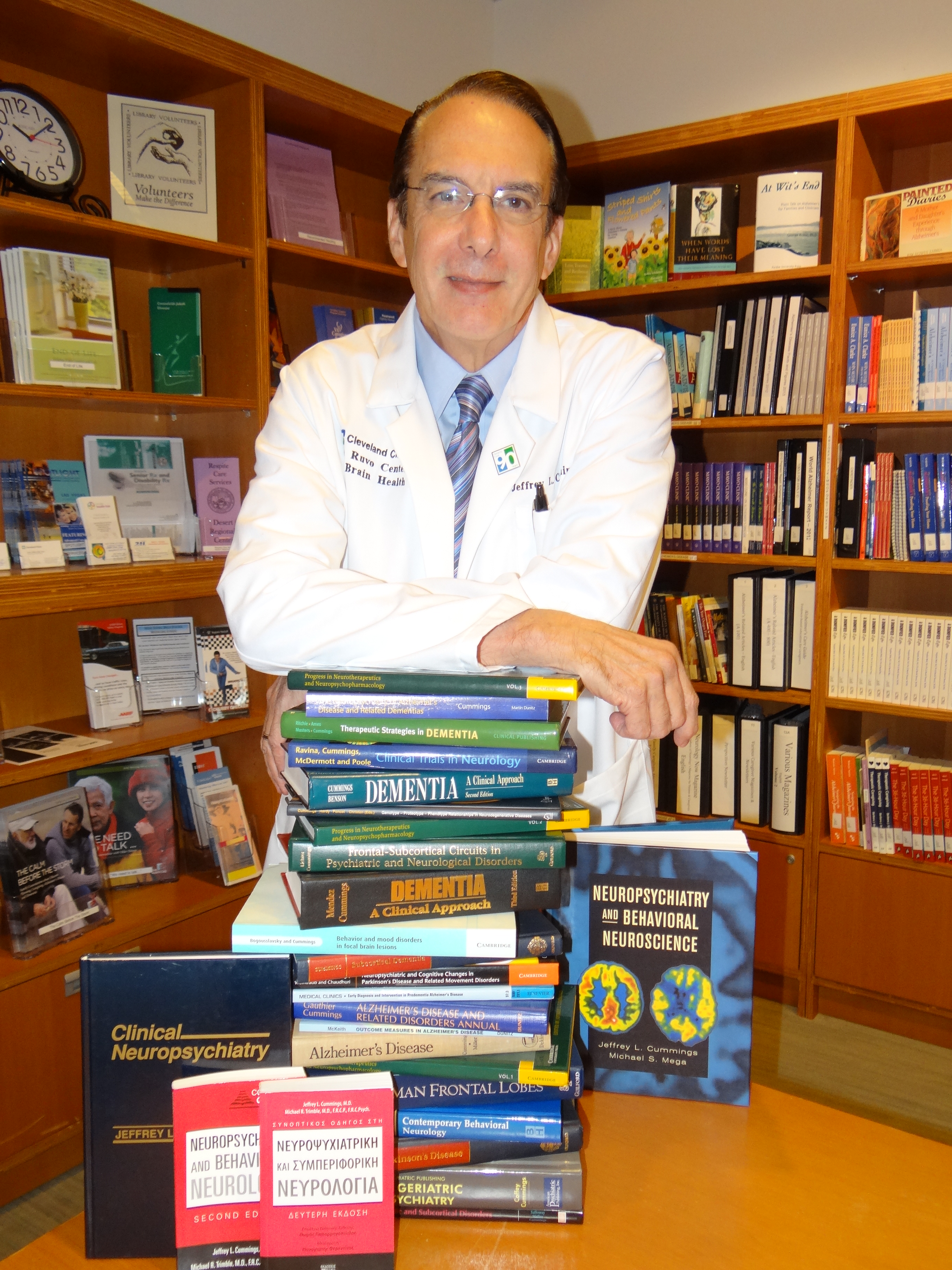 The Administrative Core (AC) of the CNTN is directed by it's PI, Jeffrey Cummings, MD, ScD.
Dr. Cummings is Founding Director, Cleveland Clinic Lou Ruvo Center for Brain Health in Las Vegas, Nevada and Cleveland, Ohio. He is the Camille and Larry Ruvo Chair of the Neurological Institute of Cleveland Clinic and Professor of Medicine (Neurology), Cleveland Clinic Lerner College of Medicine of Case Western Reserve University. Dr. Cummings is Principal Investigator/Director of the NIH/NIGMS-funded Center for Neurodegeneration and Translational Neuroscience.
Dr. Cummings is a world-renowned Alzheimer's researcher and leader of clinical trials. He has been recognized for his research and leadership contributions in the field of Alzheimer's disease through the Henderson Award of the American Geriatrics Society (2006), the Ronald and Nancy Reagan Research Award of the national Alzheimer's Association (2008), and the Lifetime Achievement Award of the Society for Behavioral and Cognitive Neurology (2017). In 2010, he was honored by the American Association of Geriatric Psychiatry with their Distinguished Scientist Award. He was featured in the Gentleman's Quarterly (June 2009) as a "Rockstar of Science."
Dr. Cummings' interests embrace clinical trials, developing new therapies for brain diseases, and the interface of neuroscience and society.
Dr. Cummings completed Neurology residency and a Fellowship in Behavioral Neurology at Boston University, Boston, Massachusetts. US training was followed by a Research Fellowship in Neuropathology and Neuropsychiatry at the National Hospital for Nervous Diseases, Queen Square, London, England. Dr. Cummings was formerly Professor of Neurology and Psychiatry at UCLA, Director of the Mary S. Easton Center for Alzheimer's Disease Research at UCLA, and Director of the Deane F. Johnson Center for Neurotherapeutics at UCLA. He is past president of the Behavioral Neurology Society and of the American Neuropsychiatric Association. Dr. Cummings has authored or edited 39 books and published over 700 peer-reviewed papers.